I'm a self-help junkie. I have been for as long as I can remember. It's little wonder I went on to make my hobby a career and became a Life Coach & Psychologist.
Over the lifelong quest for inner knowing and personal discovery, there have been just a few books however that have really stuck out to me. These are the books that changed my thinking in some way. I'm often asked by clients what are my all-time self-help favorites, so here you go in the order I found them (add them all to your reading list!):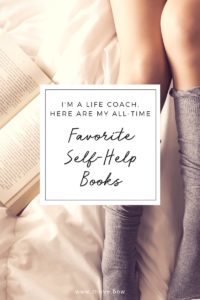 If Life Is A Game, These Are the Rules. –  Cherie Carter-Scott

This was one of the first self-help books I can ever remember reading. I must have been about 15 at time. It is a very easy read and filled with information that helped me frame the way I looked at life. Her wisdom is simple, yet for me was very reassuring. I felt at the time that it gave me some guideposts on how to navigate this crazy thing called life.
Taken from the Amazon summary of the book, the 10 rules for being human from Cherie Carter-Scott are as follows:
 You will receive a body.
You will be presented with lessons.
There are no mistakes, only lessons.
Lessons are repeated until learned.
Learning does not end.
"There" is no better than "here."
Others are only mirrors of you.
What you make of your life is up to you.
 All the answers lie inside of you.
You will forget all of this at birth.
She has written a book called If Love is a Game, These are the Rules. If love is a priority for you, it is also brilliant. It was this book that encouraged me to write out a list of all the attributes my dream man would have. I am of course now married to that exact man.
A New Earth: Awakening To Your Life's Purpose – Eckhart Tolle

This book was given to me to read by a boyfriend when I was about 24 years old. It was a period in my life when I was about as spiritually disconnected as I have ever been. I was certainly not in touch with the yearnings of my heart or soul and was lost in the chaos of my world. This book stopped me in my tracks and made me begin to wake-up to my reality. Oprah made a huge fuss about this book and ran her first virtual LifeClass around it in 2008.
If you give this book the time and energy it deserves, it will really help you look at your life, and the world, through a different lens. As a quick summary, he teaches you to disconnect from your Ego, and start recognizing your true-self as the observer behind the voice that is constantly rattling on in your head. Eckhart Tolle has also written another famous book The Power of Now. Personally, A New Earth is by far my favorite out of the two.
Soul Lessons & Soul Purpose – Sonia Choquette

This is a spiritual book that speaks right to the soul. I must have read this book in about 2009 and originally when I picked it up and saw it was a "channeled work from the Emissaries from the Third Ray" I almost left it on the bookshelf at the store. That wasn't something that was inside my comfort zone at the time! I took it home however and loved every single page. It is set out like a guidebook with short lessons and purpose points. As a result, it can be read easily for 5 mins at a time, yet you can also sit and devour all the knowledge page after page if you wish.
So many of her lessons resonated with me at a deep level. She mentions things such as "Do Not Fear Death" and "Enjoy the Sunshine". This book is set-out as a guidebook to help you connect with your spirit and raise your energy. On that note, I must dig it out again and re-read it! It's been awhile.
The Gifts of Imperfection: let go of who you think you're supposed to be and embrace who you are – Brene Brown

Brene Brown speaks to the scientist/practitioner in me. I'm trained as a psychologist and I was taught to be very research focused and critical in my thinking. I'd argue that is sometimes a benefit but in many cases, it is not. Brene Brown has a Ph.D. in social work and this book is based on her research of people.
In this book, she addresses the ten guideposts to Wholehearted Living. She believes wholeheartedness comes from embracing our vulnerability and owning our worthiness. It was this book that finally helped me realize that my ongoing issue with people-pleasing and wanting to be liked stemmed from the lack of a deep sense of inner knowing that – I am enough. Just as I am, I am enough. This book is about owning your authenticity and allowing yourself to be the messy, complex human that you are.
The titles are hyperlinked to take you to the appropriate listings on Amazon. Please note, these are affiliated links.
I'd love to hear your thoughts in the comments below. Have you read any of these books? Were any of them life-changing for you too?
—
Enjoyed this? Want more tips on how to be happy? Click here to sign up and receive a free mini guide with 8 Tips on How to Thrive in Life.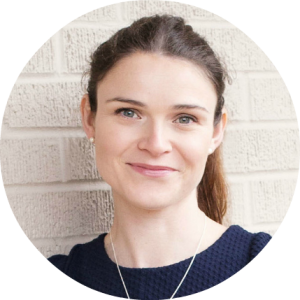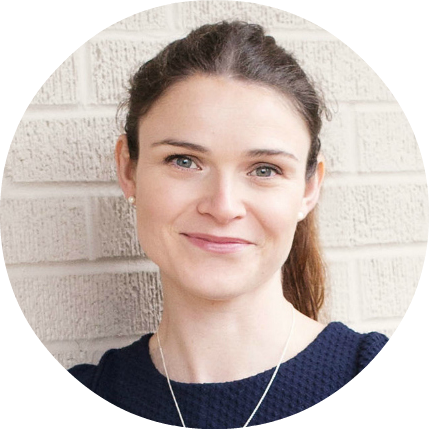 Hi. I'm Kate Snowise. I'm a Life Coach who helps people get clear on what they want, need and crave, and then helps them take the steps to move towards that. 
I believe life is about more than surviving and being good enough. Each of us truly has the ability to thrive and live a beautiful, aligned life where we remember and connect with our authentic selves. I have an MSc in Psychology (the positive kind that concentrates on what is right with you). To read more about my signature coaching program The Thriving Life Project click here.