How we speak to ourselves matters. I believe our thoughts affect our energy, and our energy affects our experiences in life.
One of the best ways to start to reprogram your thinking is to rely on positive affirmations or mantras. Choose a few of these mantras, keep them close, and repeat them often. Slowly but surely, they will begin to feel truthful. And as you change your view, you will change your world. 
For more on this topic, listen to episode 48 on the Here to Thrive Podcast. www.thrive.how/iTunes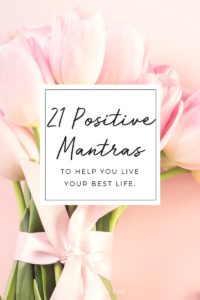 Happiness
I create my own happiness.
I have all that I need.
Today I choose calm. Today I choose peace.
Nothing that is truly meant for me will ever miss me.
Every day things are getting better. I am moving forward.
Faith & Trust
Everything is happening for me, not to me.
The Universe has my back [thanks Gabby Bernstein]
"I am exactly where I am supposed to be." – Shannon Kaiser
I choose faith over fear.
I trust myself. I am making choices that are taking me in the right direction.
Self-Love
I am grateful for this body that carries me through life.
I honor and respect myself.
I am a beautiful person.
I am worthy of love and affection, and I show it to myself first.
I accept myself just as I am.
I radiate light from within.
Courage & Motivation
I am capable of anything I put my mind to.
Confidence comes from action.
I can overcome any challenges that come my way. I am resourceful. I am powerful.
"You are never given a dream, without also being given the power to make it come true." – Richard Bach
Good things come from change. I embrace the unknown.
** Instantly download your FREE printable version here: Thrive.How – 21 Positive Mantras**
—
Want more tips on how to be happy? Click here to sign up and receive a free mini guide with 8 Tips on How to Thrive in Life.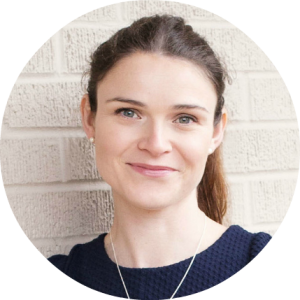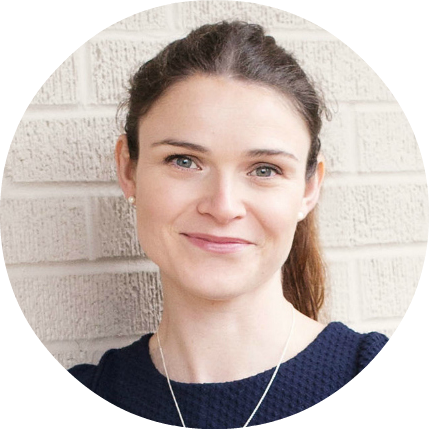 Hi. I'm Kate Snowise. I'm a Life Coach and host of the Here to Thrive Podcast. I  help people get clear on what they want, need and crave, and then helps them take the steps to move towards that. 
I believe life is about more than surviving and being good enough. Each of us truly has the ability to thrive and live a beautiful, aligned life where we remember and connect with our authentic selves. I have an MSc in Psychology (the positive kind that concentrates on what is right with you). To read more about my signature coaching program The Thriving Life Project click here.