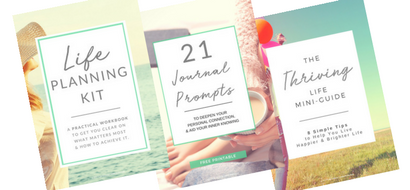 Check your inbox in a couple of mins (or maybe promotions/spam folder…argh!!) to find links to instantly download your resources!

A thorough list of writing prompts to help you connect more deeply with yourself. 
This is a 6-page guide with meaningful journal prompts that can be used to:
Help deepen your connection with yourself
Understand your inner yearnings and needs
Help provide clarity and direction
It also includes a brief overview of how to journal using prompts.
If you're looking for tools to help you self-reflect, and to get in touch with yourself better, these journal prompts are a great place to start.
Life Planning Kit

A practical workbook to help you get Clear on What Matters Most & How to Achieve It
This is a 15+ printable planning kit. It will walk you through 4 components of successful life planning:
Reflection
Feeling
Committing
Action
If you're craving more Clarity and are ready to Kick It Up a Notch – Start Here.

8 Simple Practices that Can Help You Create a Thriving Life
This is a simple e-book outlining 8 life habits that can help you become the best version of yourself. These are simple ideas, and if you even make just one a priority in your life, you will notice a shift in your energy.
If you're looking for new ideas and an overview of simple habits that will help make you happier, then this is for you.
Think this looks super useful? Share these resources here!
—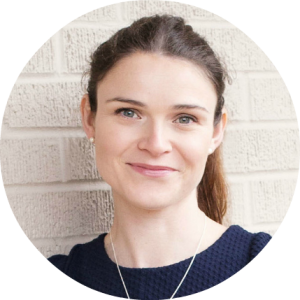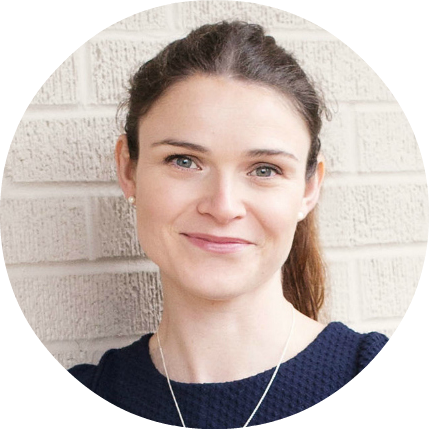 Hi. I'm Kate Snowise. I'm a Life Coach and host of the Here to Thrive Podcast. I  help people get clear on what they want, need and crave, and then helps them take the steps to move towards that.
I believe life is about more than surviving and being good enough. Each of us truly has the ability to thrive and live a beautiful, aligned life where we remember and connect with our authentic selves. I have an MSc in Psychology (the positive kind that concentrates on what is right with you). To read more about my signature coaching program The Thriving Life Project click here.