The
Thriving Life
Project
RECONNECT WITH YOUR TRUE-SELF & REMEMBER WHAT MAKES YOU FEEL ALIVE INSIDE.
When it comes down to doing this thing we call living, sometimes it can just feel downright hard.
Modern life is chaotic, busy and nauseating … and all that stuff can easily throw you off center.
I mean seriously, why didn't we arrive into life with a handbook? That would have surely made things easier.
Maybe you're feeling completely confused with no idea where you are heading. That feeling of waking up one day and thinking "oh my, how did I get here?"
Or perhaps you're sick of it feeling hard, and are ready to look to make life easier.
Maybe you've already started on your path of personal growth and transformation, but feel like you could use some extra pointers and a boost to help you keep moving forward.
Or perhaps you feel like you're ready to bust out of the cocoon you've been living in and spread your beautiful wings.
You know deep down inside there is a part of you that wants to be expressed.
IT'S THAT BIT OF YOU THAT IS REAL, POWERFUL, TRUE & WISE. 
 But over the years you feel like you've become disconnected from your truth.
You desperately want to feel:
MORE CONNECTED, ALIVE & EMPOWERED.
You know it is time to find your personal clarity and live a happier and more joyful life.
I get ya. And I hear ya.
It is for people just like you that I created
The Thriving Life Project.
THIS PROGRAM WILL MEET YOU WHERE YOU'RE AT, HOWEVER, IT WILL ALSO HELP YOU…
REMEMBER WHO YOU ARE, and what you love.
Identify your guiding values so we can UNDERSTAND WHAT REALLY MATTERS IN LIFE.
Deepen your self-awareness and gain an understanding of HOW YOU SHOW YOURSELF TO THE WORLD through your personality.
Uncover your strengths and WHAT MAKES YOU UNIQUE & POWERFUL.
TAP INTO YOUR INNER WISDOM and access your intuitive guidance.
Make simple habits a part of your routine, that will INCREASE YOUR LEVELS OF HAPPINESS & IMPROVE YOUR OUTLOOK.
Kate is an amazing human being who truly invests her time in getting to know people and what really makes them tick in this life. Rather than giving you all the answers, she enables you to find the answers within you. She really cares about other people and making sure you live your best life. I've already recommended Kate to my friends!
Saima
After coaching with Kate I have regained a much more positive attitude about life. I started to love things again I had forgotten about and she provided me with more tools to help me cope and recognize my strengths. She is very supportive, down to earth and very warm and friendly. If you are considering coaching with her, I would say to you – She is the best! What are you waiting for?
Lea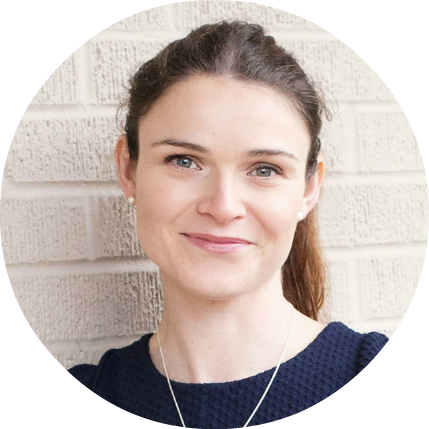 I'm Kate. I'm a Happiness Teacher & Coach with an MSc in Psychology (the happy kind that looks for all the things that are right with you).
I feel blessed that it's my job to help others forge ahead on their paths to authentic happiness. The Thriving Life Project is my signature offering. This program has had my heart and soul poured into it.
In this program I have taken my extensive knowledge on happiness and the science behind how to achieve it, and mixed it with our inbuilt desire for meaning and purpose.
It doesn't matter how we look at it, we are hardwired to crave and search for understanding and meaning; and I'm here to help you do just that in your own life.
The Thriving Life Project takes the best of positive and personality psychology and mixes it with ancient wisdom and a dose of modern thought.
It's a program that will set you up with both a deep understanding of yourself, as well as the tools and resources that will empower you to go forward and build a truly thriving life.
WHAT YOU CAN EXPECT…
This program is a PERSONALIZED ONE-ON-ONE coaching program, completed over 4 MONTHS. 
It is made up of:
1 x 90 min Extended Personality Debrief Session
1 x 75 min Specialized Values Identification Session
3 x 60 min Coaching Calls – delivered Fortnightly
1 x 50 min Summary & Conclusion Session
I COACH VIA SKYPE OR FACETIME (that way you get to see my pretty face, and I get to see yours, and we'll be fast friends in no time), so location shouldn't get in our way.
I'M ALL ABOUT THE TANGIBLE THINGS YOU CAN HOLD ON TO…
You'll receive a thorough PROFESSIONAL PERSONALITY REPORT. This will look at your 16 core traits and cluster around your Interpersonal, Thinking & Coping Styles. This is how we will assess how you present yourself to the world.
We will deep-dive into your PERSONAL VALUES. By the end of the program, you will clearly know your top 5 values and what they mean for you in your life.
Each session I'll share with you HABITS, HACKS & EXERCISES to help you keep moving forward. This is where the real gold is.
I'll share my FAVORITE BOOKS & RESOURCES with you. All that good stuff I've been researching forever, you won't have to go looking for.
Throughout the coaching process, YOU WILL HAVE EMAIL ACCESS TO ME. That means that when things come up between sessions, I'll still be here for you! If you need a pick-me-up, a cheer on, or a gentle kick up the butt, I'll be here to give you the encouragement and support you need as you move forward and step out of your cocoon and into your brand new set of wings. Whoop whoop!
Before I started working with Kate, I had too many life activities happening at one time, and couldn't quieten the noise enough to accomplish anything. My outlook was blurred. Having completed coaching, I am now able to identify the objects that are blocking my path and realize where I am out of balance and how to correct it. Kate is a positive coach who understands real life experiences and doesn't just teach from a book. If you are considering coaching, I'd say – Do it and be honest with yourself.
Jared
I was so excited at the prospect of working with Kate, and she turned out to be exactly what I needed at exactly the right time. Kate is obviously intelligent, but it is her naturally warm and caring nature that I believe enables her to deliver such an exceptional experience. It has been insightful and most importantly relevant. Thanks to Kate I now know how to tune into what really matters. I can't thank her enough or recommend her highly enough.
Suzanna
What are we talking money wise …
The entire 4-MONTH COACHING PACKAGE, including the Personality Add-On, is (spaces are limited):
$272 per month
or
$989 total payment