Here to Thrive: the Podcast
A FULFILLING LIFE DOESN'T LAND IN YOUR LAP. YOU HAVE TO INTENTIONALLY CREATE IT. 
Rather than letting life just happen to you, Here to Thrive has ideas and insights into how you can live your life on purpose and start creating authentic happiness.
I'm the host, Kate Snowise. I'm a former Corporate Psychologist turned Life Coach. I'm also a life-long soul-searcher, an avid reader, a dog-lover, an expat, a Mama and a Wife.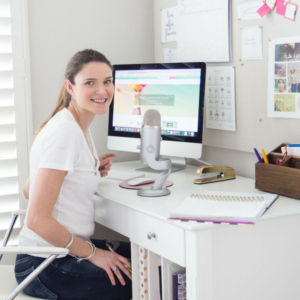 I'm a little bit spiritual and whole lot psychological. Positive psychology is my discipline and love, while spirituality and exploring the things we can't see with our eyes is my passion. I believe they go hand-in-hand when you are talking about creating and living a truly fulfilling life.
Here to Thrive exists because I want to help as many people as I can live truly happy lives. It's my portal to deliver free material that will help you deepen the conversation you're having with yourself about your life. Because our lives can pass us by if we're not paying attention.
We get to create our lives, but so many of us have forgotten that we have the power to do so. 
The guests on Here to Thrive are Bestselling Authors, Self-Help Gurus and Forward-Thinking Leaders. My hope is that this podcast will be the one worth telling your friends about, because thriving in life is too good not to share.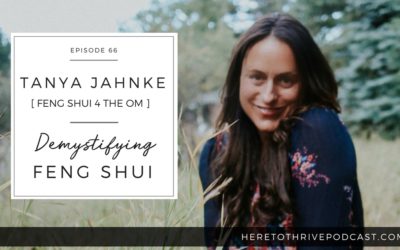 Tanya Jahnke is a Feng Shui expert. She's been doing this for 22 years and I was thrilled to get the chance to pick her brain. We cover SO much in this episode, from how to increase abundance through what you put in your spaces and where you put it, to the importance of having a sacred landing spot.